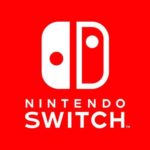 Wait for the right moment and make the ball fall through intricate moving columns. Sounds simple to you? Well, it's not! Behind the apparent simplicity of Kolumno are really fun and demanding game mechanics.
Kolumno, like other puzzle games, requires intelligence, planning, and patience, but the challenge doesn't stop there. The game will also test your reflexes thanks to special skills that will allow you: Stop in the air, fall at high speed, decrease in size or break the rings that form the column.
Don't be fooled by its minimalist graphics and its relaxing soundtrack, Kolumno is one of the most elegant and challenging puzzles of recent times.
Outstanding content:
4 different items that give great depth to the puzzles.
75 levels full of challenges.
Elegant graphics and sound.
Easy to control, difficult to master.
Images
Trailer