Adventures in outer space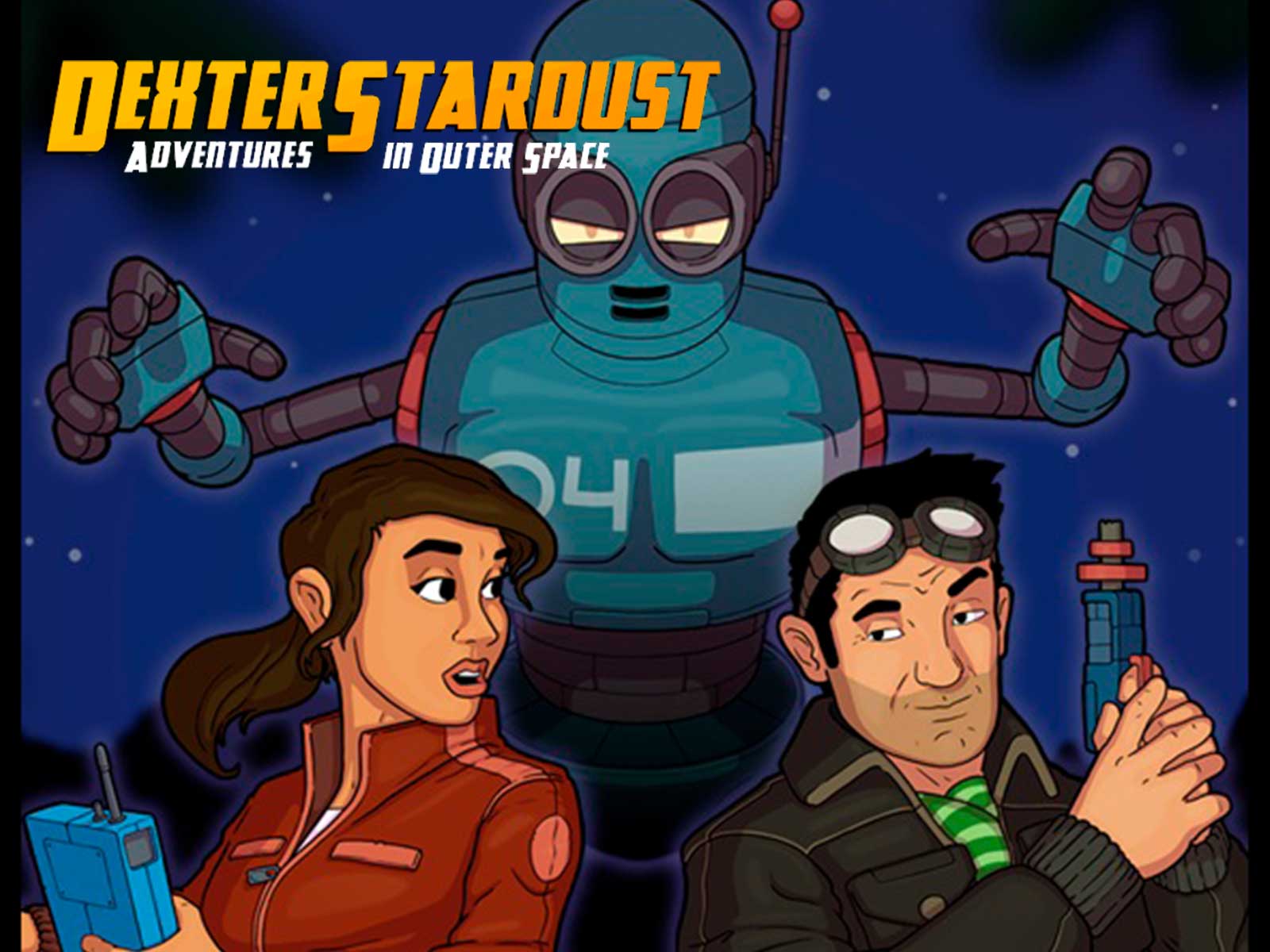 Space! Dexter Stardust barely escaped when the Vreesians, inhabitants of the menacing Planet X, sent a fleet of robots to destroy all life on Earth. Now, twenty years later, a mechanical man from the tenth planet wants to communicate a very important message to Dexter: he is the key to saving both humans and Vreesians.
Play with taco-loving Dexter Stardust as he, and his good friend Aurora, embark on the greatest adventure of their lives and uncover the mystery of Planet X's Robot.
Features:
– Created as a classic point and click adventure, you can walk, talk and interact with everything around you
– Use and collect inventory items to solve puzzles in over 100 unique scenes.
– Playing Dexter Stardust is like watching back-to-back episodes of a Saturday morning cartoon.
– All characters, scenes and gameplay are fully dubbed.
– An adventure for everyone. The whole family can go on a space adventure.