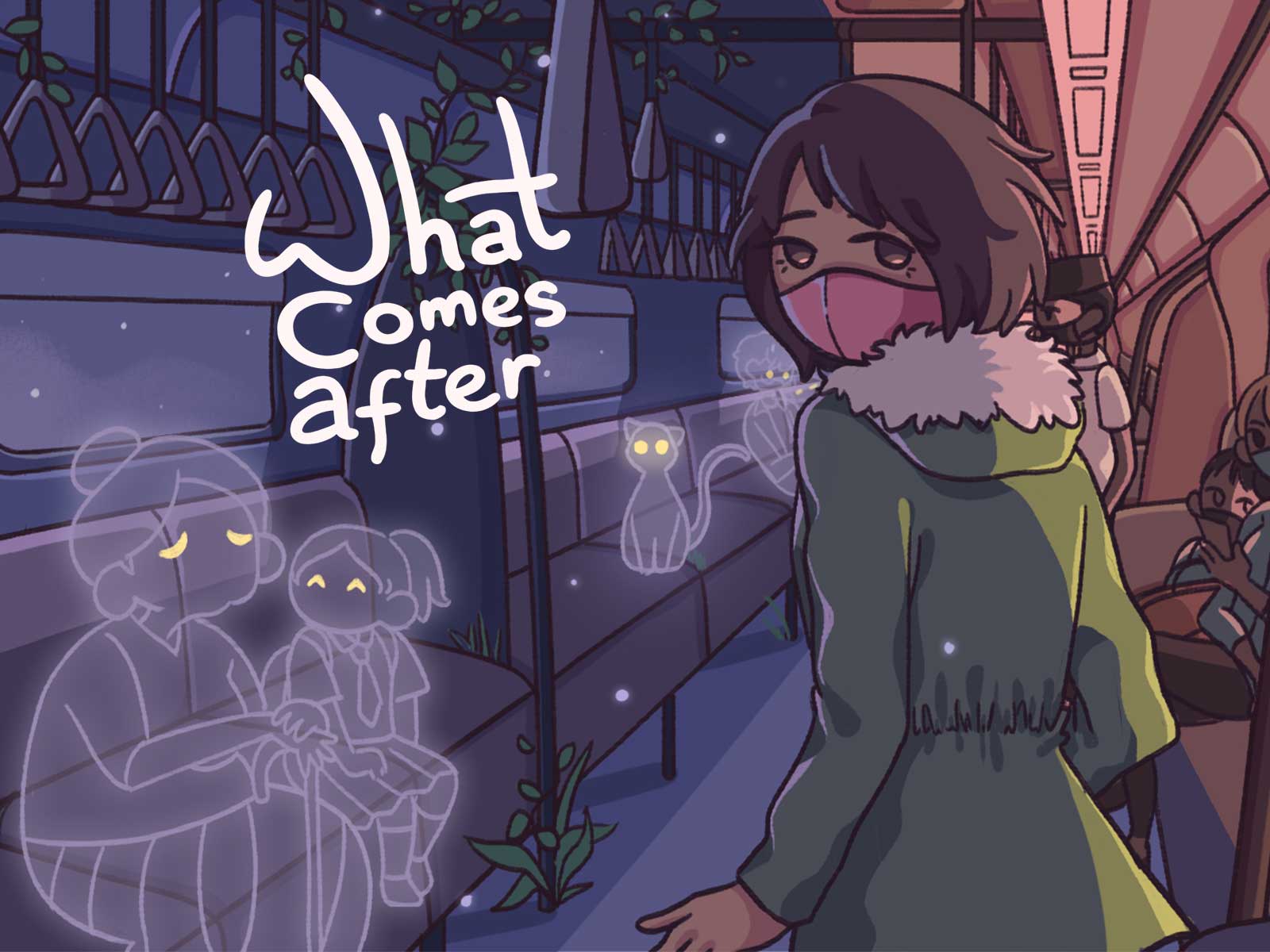 What Comes After is a experience, a heartwarming story, and a love letter to all of you who think you're a burden for other people.
Help Vivi finds herself through the journey that takes her to where people go after they died, to what comes after. Ride the train filled with the souls of the people, animals, and plants that are on their way to leave this world, and talk to them to learn about love, regrets, life, and death that haunt us every day until our time has come. All presented in a light-hearted way with a sprinkle of comedy and philosophy.
Features:

– A short heartwarming story that will stay in your heart and memory
– A personal journey of learning how to love yourself
– A tale filled with love and comedy
– Colorful art to accompany your journey in the train not bound for the living
– An easy to pick-up gameplay
"When I completed the game, I wanted to run outside of my downtown L.A. apartment to hug strangers, feed every stray cat, water every plant and just embrace the world."
"The last thing I was expecting to get out of it was a total reevaluation of my own life and how I was living it (...) it reminds us to be kind to ourselves and to be mindful of life around us."
"This is one of those games that can easily be played multiple times to rekindle conversations had and relearn how to connect with certain people in certain situations"
"Un viaggio personale per imparare ad amare noi stessi caratterizzato da un gameplay facile da imparare. Vi lascerà tanti spunti e chiavi di lettura per affrontare la vita!"
"Lo mejor es cuando pillas un cojín, te recuestas y te dejas llevar. Su argumento, sus temas, son las únicas armas que tiene para defenderse y las utiliza con destreza."