Pigs, spaceships, weapons, What can go wrong?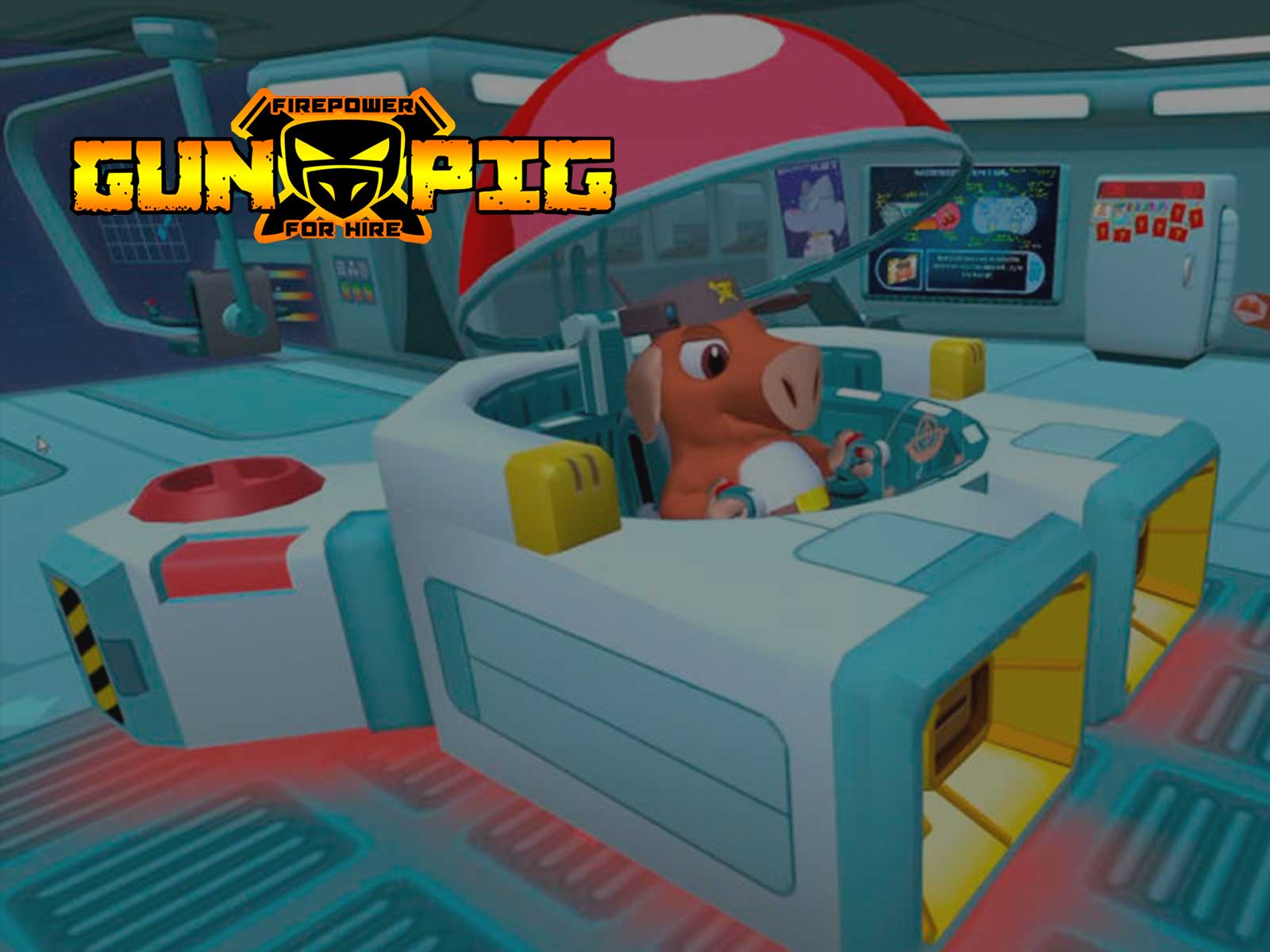 Cute Pigs, spaceships and weapons, isn't that a perfect combo? Join us in a thrilling adventure where you will have to test your speed and reflexes at the wheel. 
Gunpig is a fast-paced arcade-style twin-stick shooter with a quick swap weapons system, bonus levels and hidden collectibles! Guaranteed desestress.
Development started in 2014
All audio, animation, UI and in-game graphics, as well as sound effects were created solely by Neil LaPointe!
Some of the Bax Cards illustrators include Charles Brubaker (Fuzzy Princess), Troy Little (PowerPuff Girls for IDW), and Newgrounds legend David C. Lovelace.
Features:
– 8 different stages of increasing challenge
– Quick swap 'GunMod' system…just drive over the pad to change out your gun at any time!
– Hidden 'Bax Card' art card collectibles illustrated by individual artists hidden throughout the levels
– Full soundtrack by Tower Of Guns/Mothergunship composer Mike Mirabello, with special victory track by The Mysterious Breakmaster Cylinder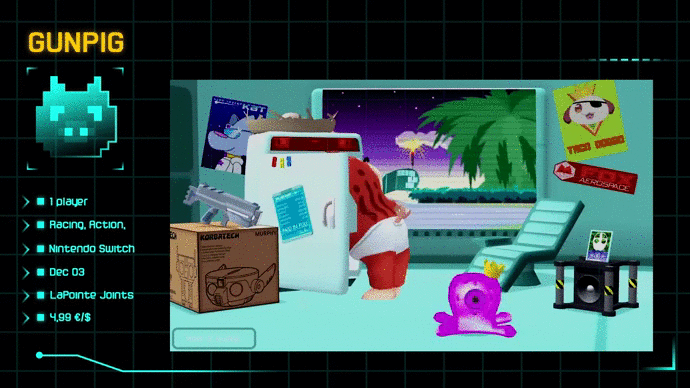 "The game doesn't have time to get repetitive, and a couple of fun bonus levels help break things up. It has a well-fitting soundtrack that adds to the fun."
"Gunpig where it shines the most, without a doubt, is in its fun gameplay. This is achieved by providing us with different types of shots throughout the adventure.."